2018 Garden Competition
The Hills District Garden Competition is open to all residents of Arana Hills, Everton Hills, Ferny Hills and Bunya.
 New and recycled committee members are always welcome - please email us at gardencomp@fhpa.org.au if you are able to assist in any way.
EVENTS:
Afternoon Tea at Odette's - Saturday, 5th May
Launch - Saturday, 19th May
Plant Fest - Saturday, 18th August
Entries Closed - Wednesday, 5th September
Judging - Saturday and Sunday, 8th and 9th September
Presentations - Sunday, 23rd September
For Presentation Day photos, please click here.
Please note that, by entering, you give permission for us to publish photos of your garden and limited personal information. Only your surname and suburb are published on this website with photos of your garden. Prize winners have their full name and address published at the Arana Hills Library and in The Hills Echo, but this is only distributed locally. Phone numbers and email addresses provided by you are only made available to Committee members.
The categories for the 2018 competition were:
Residential Garden

(both front and back gardens)

Front Garden

Back Garden
Edible Garden
The Edible Garden category includes vegetable gardens, herb gardens and fruit trees.
Residents can only enter their front garden OR their back garden OR both, as they are each in a different prize category. You must enter both your front and back garden to be eligible for the Residential prize category. The judges will determine whether the garden is residential or acreage, and/or native.
The judging criteria for each category are shown here.
Links to selected gardening websites:
http://www.abc.net.au/gardening   Gardening Australia
http://www.calyx.com.au               Qld Garden Competitions
http://www.annettemcfarlane.com  Annette McFarlane, Grovely TAFE
http://rhsv.org.au Royal Horticultural Society of Victoria
http://www.opengarden.org.au   Open Garden Scheme (now concluded)
Click on the links below to the photos for your suburb of choice:
Bullimore Garden - Second, Backyard Gardens
Chilcott Garden - First, Edible Gardens
Fielding Garden
Horton Garden - Meritorious
Lambert Garden
Mee Garden
Moyle Garden - Third, New Entry Gardens
O'Brien Garden
O'Dempsey Garden - Second, Waterwise
Pizzey Garden
Stapleton Garden - Third, Edible Gardens
Steer Garden - First, Waterwise
Stewart Garden
Tinmouth Garden - Third, Residential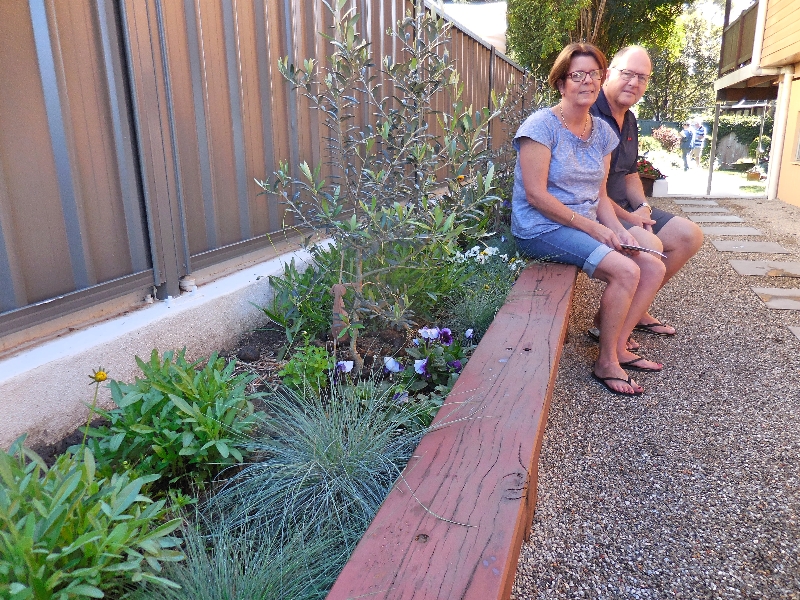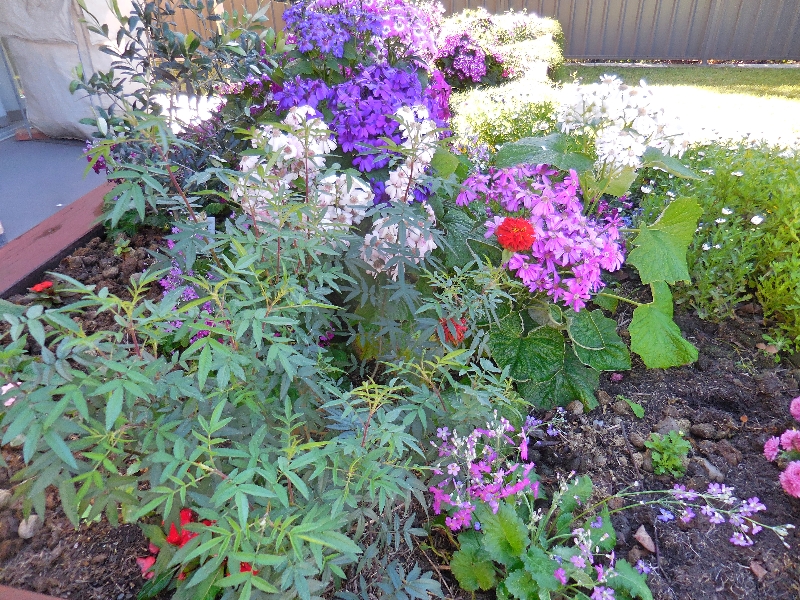 Webster Garden - Second, Edible Gardens
Williams Garden - Grand Champion; First Residential
Brinums Garden - Meritorious
Hossinger Garden - Meritorious
Quirk Garden - Third, Backyard Gardens
Young & King Garden
Wilson & Angus Garden - Second, New Entry Gardens
Battersby Garden - First, New Entry Gardens
Best Garden - Meritorious
Colquhoun Garden - Second, Front Yard Gardens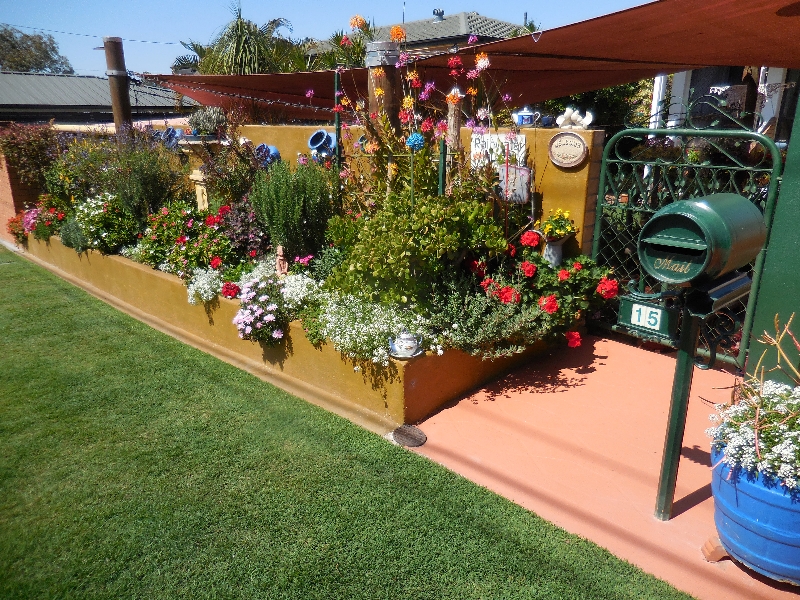 Ellerman Garden - Meritorious
Ellis Garden - Second, Residential; Third, Front Yard
Evans Garden - First, Front Yard Gardens
Hildebrand Garden - Third, Waterwise
McAuliffe Garden - President's Trophy; First, Backyard Gardens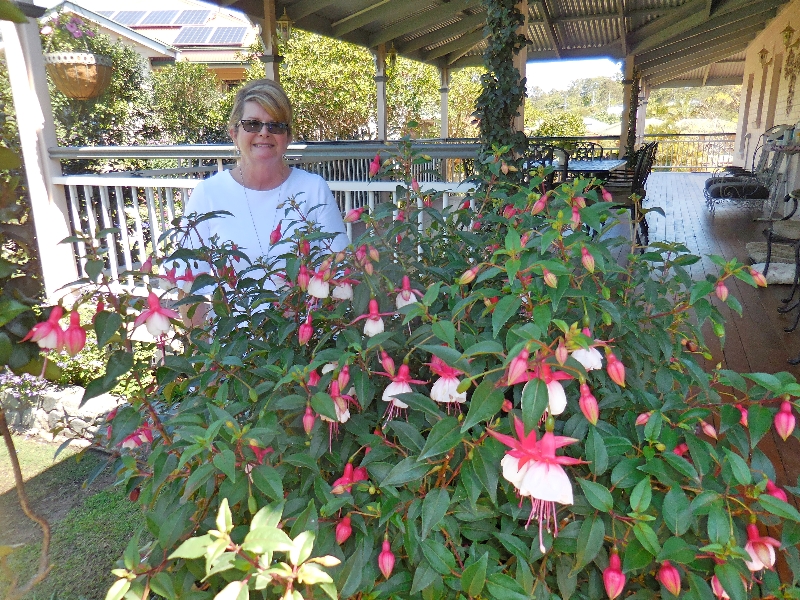 Rutter Garden
Soetens Garden
Winnington Garden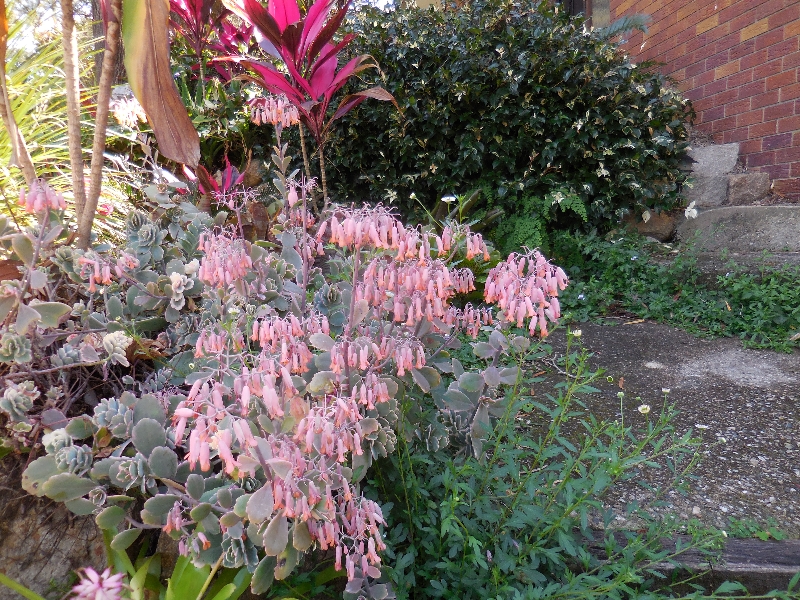 Emery Garden - Second, Acreage
Oliver Garden - First, Acreage
O'Shea Garden - Third, Acreage
Hills District Community Garden